Tony Garcia Honored with 2017 LUCES Award
Madison, Wis. (July 25, 2017) – Tony Garcia, Director of Diversity & Inclusion at Edgewood College, was named the LUCES Educator of the Year for 2017. Mr. Garcia was recognized at a ceremony in Madison Friday evening, July 21, 2017.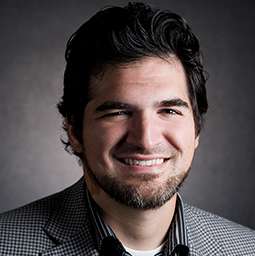 LUCES is a nonprofit organization based in Madison that promotes and advocates for higher education and the advancement of Latino students through the "Rising Stars" mentoring program, and through the administration of merit-and need-based scholarships. The organization seeks to ensure that every Latino student that graduates from every Wisconsin high school enrolls in college, stays in college, and graduates with their degree.
In recognizing Mr. Garcia, his nominators said "every day Tony strives to make a positive difference in the lives of Latino students and families through advocacy, mentoring, advising and coaching."
Mr. Garcia is an alumnus of UW-Madison and serves on the Board of Directors for the Latino Chamber of Commerce of Dane County and the United Cerebral Palsy of Greater Dane County.
###