Undergraduate Research: Memory, and the Student-Athlete
Senior Sidney Peach, a
Psychology
major, combined her passions for a unique research project both in and out of the classroom.
Rigorous student research is one of the hallmarks of Engaged Learning at Edgewood College.
Her work today may open new doors in the future. Take a look:
asdk;fhjkasjdfasdf
Ferrinne Spector, Associate Professor, Psychology Department

Scholarship/Research Interests
"I am interested in multisensory perception - the integration of information across the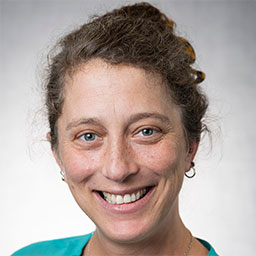 senses. One way to measure this is by pairing attributes across sensory domains (e.g., color to pitch). Multisensory integration may help facilitate learning in an environment in which faces produce meaningful language sounds and large objects make loud noises. By examining which multisensory attributes are paired consistently, we can begin to understand the sensory code by which all sensory information may be translated."

Pedagogical Interests
Active Learning
Critical Thinking
Discussion Strategies
Games/Experiments/Simulations
Humor in the Classroom
Inquiry-Guided Learning
Learner-Centered Teaching
Mindfulness in the Classroom
Online/Hybrid Courses
Undergraduate Student Research

More on Ferrinne Spector, Ph.D.