Welcome to The School of Education at Edgewood College

The faculty and staff of the School of Education at Edgewood College welcome you to our website.
Thank you for your interest in either beginning or continuing a career in the education profession. It truly is an incredible responsibility to be involved in the process of teaching and learning. There is no other work that has such a profound possibility to literally impact society.
The School of Education is guided by Edgewood's founding Dominican values of truth, compassion, justice, community and partnership. Our courses are offered within the context of a liberal arts education framework. All of our programs seek to enhance the education profession and help individuals imagine a profession fully engaged in constructing a just future.
Please take your time to familiarize yourself with our website and always feel free to contact the faculty, the staff, or me with any questions concerning your future in the School of Education at Edgewood College.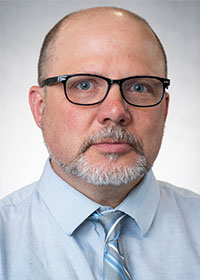 Sincerely,
Timothy D. Slekar, Ph.D
Dean, School of Education
BS Edinboro University of Pennsylvania
MS Millersville University
PhD University of Maryland-College Park
TSlekar@edgewood.edu