Doctoral Program in Educational Leadership
Grounded in Dominican values, these same values encourage us to develop Edgewood leaders, scholars, and writers. Coursework is a blend of theory applied with practice and examination of real-world issues, enriched by cohort and faculty interaction.
Edgewood College embraces the cohort model of learning that welcomes aspiring leaders from a variety of disciplines and workplaces. Whether you are a higher education professional, non-profit leader, business executive, or K12 educator, our cohort model will support and challenge you through your coursework.
A Doctor of Education (EdD) allows for practical approach to research that encourages you to apply what you are learning to challenges within your field, industry, or profession.
Our graduates advance to become college presidents and administrators, K12 superintendents and leaders, and non-profit champions, each experts in their field. Our graduates leave with strong research skills as both consumer and practitioner, values-based leadership skills, and knowledge to lead strategically.
Loading...
Demystifying the Dissertation Process: Virtual Webinar
Has fear of doing a dissertation kept you from following your passion and earning a doctoral degree? Let Edgewood College demystify the dissertation process! Log on to this 30-minute Webinar to learn what the Ed.D. dissertation process is all about. You will receive practical tips on how you can complete a doctoral degree while still working full-time, hear from Edgewood College faculty, staff, and alumni and learn how you can join the next cohort.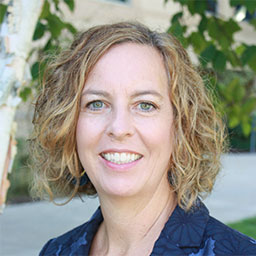 Suzanne Otte
Lecturer and Doctoral Research and Writing Center Director
School of Education
Suzanne brings over 20 years teaching experience that spans from 6th grade to post-secondary education and in diverse settings. She teaches courses in both the Higher Education and Leadership Studies and Doctoral Completion concentrations and she serves as the writing specialist in the program, providing direct consultation and academic writing programming. Suzanne's research interests focus on gender inclusive leadership, ethical leadership, and ethical leadership development. She earned Ed.D. from Edgewood College.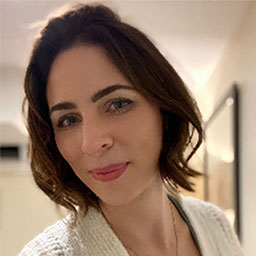 Kirsten Brown
Lecturer of Research Design and Methods
School of Education
Dr. Kirsten Brown's research agenda engages topics of disability, educational access, and postsecondary outcomes. Dr. Brown is interested in neurodiversity and practices that support the retention and success of students with disabilities in postsecondary education. Selected publications include a co-authored book, Disability in Higher Education: A Social Justice Approach and articles in the Journal of College Student Development, Journal of Higher Education, Journal of Community College Research and Practice and Journal of Postsecondary Education and Disability. Dr. Brown's teaching background is in Higher Education Administration, Sociology, and Disability Studies; she teaches research methodology courses for the Ed.D. Program. Dr. Brown is active in several professional organizations and has presented nationally at ASHE, AHEAD, and ACPA. She holds an M.A. in Sociology from the University of Wisconsin-Milwaukee and a Ph.D. in Higher Education Administration from Bowling Green State University.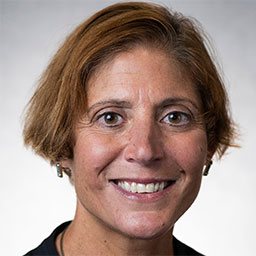 Sara Jimenez Soffa
Director of Educational Leadership
School of Education
Sara Jimenez Soffa is the Director of Educational Leadership Programs, including the Ed.D. and Master's in Educational Leadership, and an Associate Professor of Education. She holds a bachelor's degree in Psychology from Ripon College, a master's degree in Instructional Design and Adult Education from Alverno College, and a Ph.D. from UW-Madison in Educational Leadership specializing in higher education administration. Sara is an accomplished researcher specializing in research design, data analysis, and outcomes-based assessment. Sara began her work in the doctoral program as the Coordinator for the Higher Education concentration of the program. As the Director of Research Sara has been responsible for developing and teaching the research sequence of the program, both in blended and online formats. Her research interests include exploring research self-efficacy in students navigating the doctoral experience, cultivating inclusive collegiate classrooms through the implementation of multicultural pedagogical approaches to teaching and learning, and exploring features of quality graduate programs that prepare leaders in all educational settings (PreK-20). Outside of the classroom, Sara lives in Madison with her husband Gerardo and three beautiful boys and is a fitness enthusiast who enjoys running marathons and triathlons. She believes by modeling her commitment and enthusiasm for education, her boys will become lifelong learners as well.